About KTS
Your trusted partner for network infrastructure, security and audio visual solutions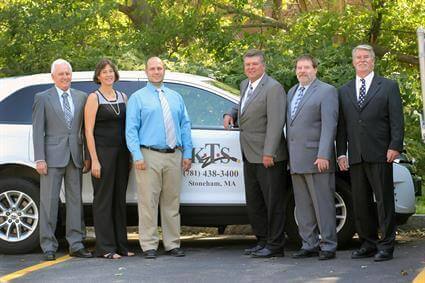 KTS, Inc. was founded in 1985 to answer the need for quality network cable installations. Cable was all too often a last minute thought, and therefore installed improperly, unfinished, untested, and the focus was typically on quantity, not quality. Recognizing these costly issues, Kevin Welch founded the company to offer companies in the Greater Boston area a practical, smart and effective solution.
Over the past 30+ years, KTS has grown to be the trusted go-to partner for leading organizations in the design, installation and maintenance of their network infrastructure, security and audio visual solutions. KTS offers its expertise to companies in a variety of industries and has a specialization in providing the healthcare and education sectors with scalable networks, state-of-the art facilities, and safe and secure campuses. KTS has developed a marquis client list including Bentley University, Berklee College of Music, Hallmark Health, and Lahey Health, to name a few. Many organizations have partnered with KTS for decades, relying on its expert consultation and industry insights for both short-term needs and long-term planning.
Contact us to discover why so many organizations count on KTS to optimize their performance, functionality and security.