We have strong relationships and strategic alliances with industry-leading communications and security companies. This ensures our clients receive the most current technology, at favorable pricing. Below are a few of our partners.

Panduit
Panduit is a global manufacturer of physical infrastructure solutions that support power, communications, computing, control, and security systems. The company has a global coverage of more than 4,000 employees with support in over 120 countries. Founded in 1955 Panduit was born from innovation. Since that time Panduit has introduced thousands of problem solving new products and remained committed to providing innovative electrical and network infrastructure solutions.

Ortronics/Legrand
Legrand is the world specialist in products and systems for electrical installations and information networks, offering solutions for use in residential, commercial and industrial buildings.

NCompass
To overcome the challenges of an ever-changing technology landscape, Legrand and Superior Essex have combined their leading industry expertise to create nCompass™, a suite of high-performing copper and fiber optic structured cabling systems. Built upon a commitment to innovation and sustainability, nCompass systems are comprehensive solutions that meet the needs of networks requiring greater support, efficiency, reliability, and flexibility.

Berk Tek
Berk-Tek manufactures the latest category cabling with product offerings ranging from Category 6A to Category 5e and everything in between.

Corning
Corning's invention of the first low-loss optical fiber, over forty years ago, ignited the critical spark that began a communications revolution that forever changed the world. Today, there are more than 2 billion kilometers of fiber installed around the globe, and Corning continues to lead the industry in product quality and innovation.

Bogen
Bogen Communications, Inc., a subsidiary of Bogen Corporation, is a leading provider of sound systems and telephone peripherals for commercial, industrial, and institutional applications.

Valcom
Valcom is a premier supplier of sound and mass notification systems.

Viking
Viking Electronics designs and manufactures over 250 telecommunications and security related products for small businesses. The majority of our products are "problem solvers," designed to fix or add unique features to other manufacturers' telephone or security systems. We also manufacture several stand-alone telephone and security products that set themselves apart from the competition by their simple design, ease of use, and cost effectiveness.

Cambridge Sound Management
CSM is a growth-oriented technology company focused on audio/acoustic comfort (Sound Masking) for commercial and institutional markets. Our team tirelessly works to create new and innovative products that are elegant and intelligently engineered.

Corning
CSM is a growth-oriented technology company focused on audio/acoustic comfort (Sound Masking) for commercial and institutional markets. Our team tirelessly works to create new and innovative products that are elegant and intelligently engineered.

American Dynamics
American Dynamics develops some of the world's most needed video technologies. Technologies that help retailers thwart organized crime to protect their bottom line, and universities provide peace of mind to parents of incoming students.

Arecont
Arecont Vision is exclusively focused on megapixel technology and, as the industry leader, has contributed more to the advancement of megapixel imaging for professional security applications than any other company in the security market. Our worldwide installed base of megapixel cameras crosses a broad spectrum of applications and venues – a proven testament to Arecont Vision's leadership in developing innovative megapixel imaging technologies and products.

Vivotek
VIVOTEK offers a comprehensive product lineup, including network cameras, video servers, video receivers, NVR, and central management software.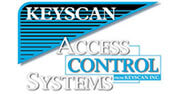 Keyscan
Established as a privately-owned company in 1984, Keyscan has been equipping businesses, organizations, and institutions with integrated access control systems that regulate and monitor building access.
Keyscan is one of the leading Card Access Manufacturers in the industry today.

Kantech
Kantech (part of Tyco Security Products) designs, markets and supports integrated access control technologies that are ready to use right out of the box. Kantech's solutions provide a compact, entry-level solution for smaller businesses while the EntraPass access control software combines with the powerful KT-300 or KT-400 door controllers to provide enhanced capabilities for enterprise scale applications.

allConnex
allConnex is our strategic partner that enables us to give you top notch service in every aspect of your network. From carrier service to hosted PBX and computing to full network analysis, with KTS and allConnex in your corner, you can sleep easy.

Chatsworth Products (CPI)
Chatsworth Products (CPI) is a global manufacturer providing voice, data and security products and service solutions that optimize, store and secure technology equipment.