Serving the Healthcare Market

The Northeast has arguably the best healthcare in the world. From teaching hospitals to research facilities to pioneering procedures with state of the art technology, this is a hot bed of breakthroughs, advances and innovation. KTS is proud to be partnered with some of these facilities, knowing that the technology we help install and maintain could produce the next medical miracle.
Electronic medical records (EMR), telemetry systems, O.R. video, patient and staff security; these are just a few of the things that are being installed in every healthcare facility, from in-patient to ambulatory sites. In addition to all these systems, specific procedures must be followed when installing them. From Infection Control Procedures to patient and staff safety, we know what to do, how to do it and when it needs to be done.
Healthcare facilities have some of the most stringent guidelines for having work be performed. Because of our experience in the industry, you can be assured that we have all the equipment necessary to get the job done. We are also keenly aware of the importance of firewalls.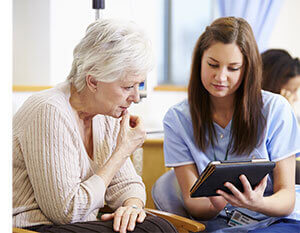 Firewalls are designed to compartmentalize a facility and save lives. If a firewall is penetrated, then it can no longer do its job. Our technicians are certified in several different manufacturers of fire stopping systems and know the proper way to install it so that the integrity of the wall is restored. It's not just putting red goop on the wall.
Whether its 2 buildings on the same campus, or 2 campuses on each coast, KTS has the ability to work with your staff to make sure everything is done the same, no matter where it is. We pride ourselves on not only adhering to industry recognized standards, but our own standards as well. Quality control is the reason most of our larger clients have trusted KTS for an average of 12 years.
Contact us to discover why so many organizations count on KTS to optimize their performance, functionality and security.